It was many years ago we started with dogs in the Netherlands before we moved to Sweden. Golden retriever, labrador, English Spinger Spaniels... I trained them, learned others how to 'manage' their dogs and we bred the english Springer spaniel working line for many years. We aimed at healthy, happy and social dogs with a big will to please.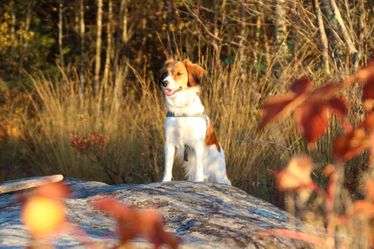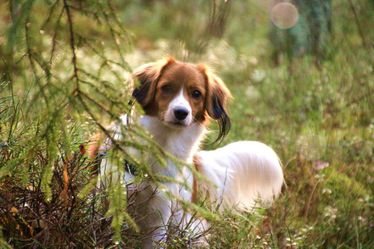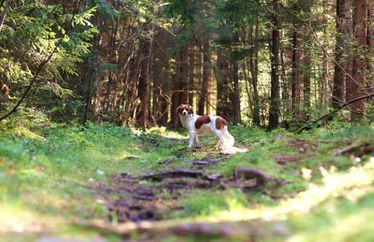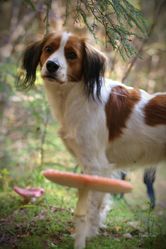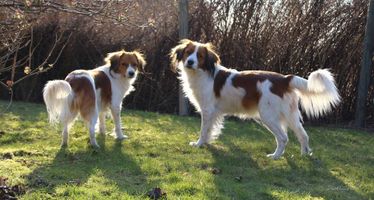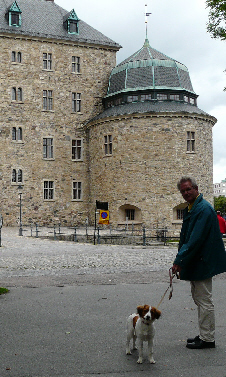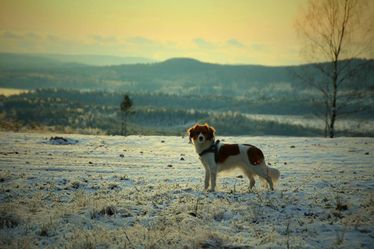 In 2006 we decided to move to Sweden After a few years it was time for a new dog in our lives. A new breed wich would dare me in training. Then I discovered the Kooikerhondje. A special dog, not to hard to train (they do very well in almost every dogsport) but you have to motivate a kooikerhondje. They are easily a step forward, almost to clever and they only have an eye for their owner/family. They don't care about others. When you get friends with a kooikerhondje it is for a lifetime.
And extra special: they come from the same country as we were born and raised.
After intensive search I found a Kooikerhondje of my dreams. She had just all I was looking for. Only problem was that she was a grand-grand-grandma already and my search continued in her offspring. I found a litter after her granddaughter and a beautiful male and was happy that we could get a puppy from this combination. The breeder choose Emma for us. And there it started. Emma seemed to do very, very well on shows and she is just one big pleasure to train with. She is very obedient and learnes very fast. Likes everything from obedience, Rally-O till agility. She is the perfect social dog in the house and really likes to cuddle and get pet. And they are like chips, when you have one you want more. And they came: Dazzle and Jinx were imported from Holland, Pixel was a keeper from Dazzles litter in 2016: born at Duckhills and Jingle is our latest addiditon, also own bred.
A new race and a new country resulted in we also decided to build a new kennel with a new name. Duckhills. We live in between 1000 lakes and hills, a lot of ducks and the Kooikerhondje was supposed to lure the ducks into to the duckcage.
Our aim in breeding is still the same: healthy, sound and social dogs. We test our breeding dogs (health, VWD, ENM, eyes etc) and look only for the best partner. We know a puppy will be a familymember after she/he leaves our house for many, many years and we do our very best to deliver the puppy very socialized and healthy so she or he can forfill your dreams.